Nikki Placek – Chiropractic Assistant
"I aspire to be a giver. A giver of love, a giver of good vibes and a giver of strength."
Nikki joined the Café of LIFE Chiropractic team at the beginning of 2017. She is the friendly voice you hear on the phone and the first smiling face you see when you walk in the Cafe. She comes to us with lots of service experience and she is truly a "people person". Nikki has an Associates degree in Arts and Communications and was born and raised here in Fenton where she currently resides with her 2 young daughters, Sienna and Brooklyn. One thing she really loves about being at the Cafe of LIFE is working with "a vast variety of personalities, both patients and coworkers and love the overall atmosphere of optimism here. It is refreshing to come to work everyday!" When she is not at the office, she enjoys playing softball, traveling, crafting, reading and spending time with her girls. You may reach Nikki directly over email at hello@cafeoflifefenton.com.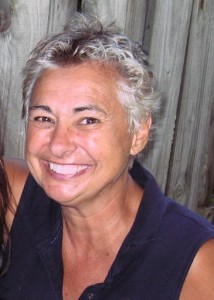 Teri Langley – Massage Therapist
"Anything worth while takes a while."
Teri has been a valuable part of the Café of LIFE Chiropractic team since 2008. She received her massage training from Flint School of Therapeutic Massage and specializes in deep tissue work. She has been happily married to her husband Steve, who works for city of Fenton, for 27 years. They have a grown son, Tommy, who works on gas pipeline. Her favorite part of her job is simply helping clients. She has a servant's heart and enjoys knowing people feel better after she works with them and that she has assisted in their healing process. When she is not working on clients at the Café, she enjoys spending time with family and friends, kayaking, boating and just being around water. She also loves college football. Teri is available on Mondays 3p-7p, Tuesdays 3p-7p, Wednesdays 7:30a-11a, and Thursdays 10a-1p and 3p-7p.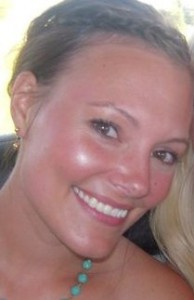 Stephaine Staisil – Massage Therapist
"In the end, we only regret the chances we didn't take"
Stephanie is a massage therapist and joined the Café of LIFE Chiropractic team mid-year 2015 just prior to having her first child, Lincoln. She was born and raised in Fenton, graduated from Fenton High School and Central Michigan University. She did her massage therapy training at Flint School of Therapeutic Massage and has been practicing for 7 years. She has been in many different settings and her favorite part about being at Café of LIFE is the overall environment and atmosphere. "It is very relaxing and welcoming here." She currently lives in Fenton with her husband, Jon, her son, Lincoln and their dog, Sampson. In her free time, she enjoys golfing, playing volleyball, bowling, camping and spending time with her family. Stephanie is currently available Monday 10a-12p, Tuesday 3p-7p and Wednesdays 3p-7p.