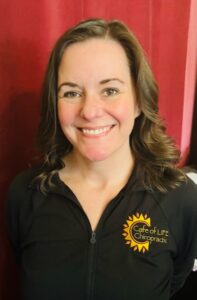 Lisa Pavaglio- Chiropractic Assistant Extraordinaire
"Memories exist outside of time and have no beginning or end."
Lisa joined the Café of LIFE Chiropractic team in 2022.  She is the friendly voice you hear on the phone and the first smiling face you see when you walk into our office.  She comes to us with lots of business experience and she is truly a "people person".    One thing she really loves about being at the Cafe of LIFE is "getting to know the incredible patients and families and being able to help the community."  When she is not at the office, she enjoys being out in nature, playing games with friends, making memories, reading, writing poetry and collecting rocks and crystals.
You may reach Lisa directly over email at hello@cafeoflifefenton.com.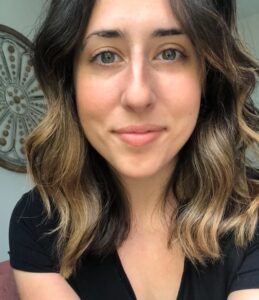 Deanna Lawrin-Didech – Licensed Massage Therapist
"Change the way you see things and the things you see will change."  -Dr Wayne Dyer  
Deanna is a Licensed Massage Therapist and joined the Café of LIFE Chiropractic team early 2022.  She trained to be a massage therapist at Lauterstein-Conway Massage School and Clinic in Austin, Texas, and is excited to be working with people in an integrated healing center.   Her favorite part about being at Café of LIFE Chiropractic is "being part of a healing environment and community of practitioners all sharing one space connecting with our wonderful clients and the overall environment and atmosphere."   She currently lives in Clarkston with her husband and fur baby, Wade.  In her free time, she enjoys exploring new foods and restaurants, hiking with Wade and traveling any chance she gets!  Deanna is currently available Mondays, Wednesdays and Thursdays.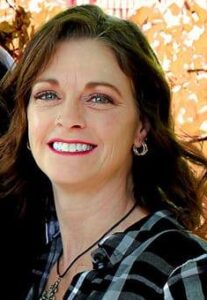 Tracey Kelly– Licensed Massage Therapist 
"Continuous effort – not strength or intelligence – is the key to unlocking our potential."  -Winston Churchill 
Tracey  joined the Café of LIFE Chiropractic team as a Licensed Massage Therapist in 2023.  She is a graduate of the Flint School of Therapeutic Massage in 2015 and also studied at the Michigan College of Beauty. Tracey focuses on therapeutic massage and enjoys working with cupping and other massage therapy tools.  She loves working at Café of LIFE Chiropractic because she "…enjoys working with the staff, the loyal and polite clients and the warm and relaxing environment."  When she is not seeing clients, she is spending time with her family, camping, biking, hunting, fishing and going up north.  She also enjoys scrapbooking, cardmaking, crafts, crocheting, swimming and time at the gym.  Tracey is currently available Mondays and Thursdays.